Signs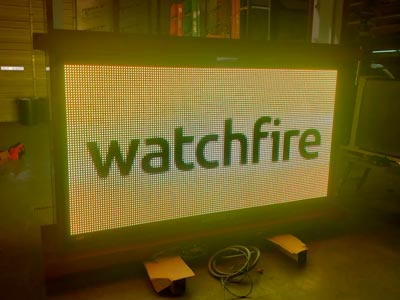 Jerry's Signs is a full-service graphics and signs installation company in Abingdon, VA. For over 35 years, we have provided our clients with superior, customized signage solutions. We cater to local businesses and help with their national signage installation requirements. In addition to new installations, we also handle all types of sign maintenance and repairs.


Customized Signs Services
The experts at our company help with everything from recommendations and site and size selection to optimal elevation etc. All our skilled, factory-trained technicians handle even the trickiest signage installations professionally and efficiently. We are proud to be the preferred signage company by so many businesses. We never compromise on quality and use top-quality materials, design, fabricating technology, and techniques so that the signs we produce are excellent in every way.


Comprehensive Signage Solutions
We understand that clients want high quality and convenience, and it's why we provide a range of services under a single roof. We handle aspects such as acquiring permits and the installation, and our team will commission the signs.

We follow industry best practices, completing every sign installation safely so that your signs are stable and secure. If your sign requires a unique base or landscaping, we can coordinate those aspects, so you have a seamless/stress-free installation process.


Coordinated Sign Installation Process
We have a large team of skilled and trained sign installation experts, and we can deploy them to multiple locations for coordinated installations. Many of our customers have more than one business location, and we cater to companies with a national presence. You can trust us to handle your large-scale, complex sign installation needs to industry standards.

We stay in touch with teams at various locations and complete the installations within the required timeline. Businesses planning a rebranding campaign need this kind of response, and we work closely with them to meet their objectives. Whether you need a sign for your restaurant, supermarket, motel, shopping mall, office building, car showroom, or any other commercial setting, we can help.

We also cover all our work with warranties so you can be sure that we will handle every job right the first time around. Before considering our job done, we provide a turnkey finish with a thorough clean-up at the end of the installation.


Types of Signs We Provide
The right kind of signage can attract customers, showcase your brand help improve your store/ establishment or business' visibility. We recognize how crucial it is to have this visibility, and it's why we offer a wide range of signage options such as:


Carved Signs
Channel Letters
Lighted Signs
Church Signs
LED Signs

Regardless of your project requirements, you can turn to us for all your big and small signage needs. We use high-grade materials that can withstand exposure to the outdoor environment. In addition to designing and installing all types of signs, we also offer prompt and reliable sign repair and maintenance services as required.

For more details about our signs' design and installation services, feel free to contact Jerry's Signs at this number or through this Contact Us form. We offer customized solutions at cost-effective price points.


Signs
We've been providing excellent, customized signage solutions to our clients for over 35 years. Local companies benefit from our services, and we also assist them with all their national signage installation demands. We perform all kinds of sign maintenance and upgrades in addition to tackling new installations. Our specialists can help with anything from ideas to size, theme, and site selection to optimum elevation, among other things. Even the most challenging signage installations are handled professionally and quickly by all our experienced, factory-trained specialists. We are thrilled to be the company of choice for so many businesses. We never cut corners when it comes to quality, and we only use the highest-quality materials, design, fabrication technology, and methods to ensure that the signs we create are flawless in every aspect. We adhere to best practices. Each sign installation is completed safely, ensuring that your signage is sturdy and secure. If your sign needs a particular foundation or landscaping, we can arrange those details for you to ensure a smooth and anxiety-free installation.
We Provide Services to the Following Cities, Towns and Surrounding Regions of VA and TN: